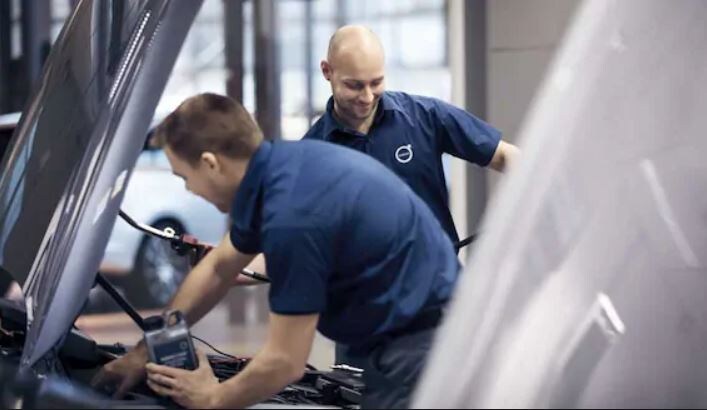 With the weather heating up in the Seattle area, the Volvo vehicles that our customers love driving will end up getting pretty hot on the inside. And nothing's worse than getting into your car after being out in the hot sun all day and being greeted with a rush of hot air. So today we want to show off the best ways to keep your car cool this summer, so it can be as marvelous as the plans you have.
Ensuring your car stays cool begins with getting your new or pre-owned Volvo vehicle to our dealership for a Volvo oil change and other routine maintenance. Our expert technicians will ensure that cars like your 2019 Volvo XC90 are in perfect working condition, from the brake pads to the air conditioning system. Our experts can fix anything from a simple recharge to fully replacing the unit. Hopefully, though, your regular maintenance will end up discovering the small problems before they become big ones.
If you're looking for items you can purchase to keep your cabin cooler, then a sun shield is a wise choice. This screen is fitted to your Volvo's windshield and has a reflective surface to keep the sunlight out of your vehicle's cabin. For even more protection, get another sunshield for your back windshield, as well. Sun shields also serve a dual purpose for the leather seating surfaces on your Volvo – sunlight can fade and weaken leather seats, so this helps keep your seats from premature wear and tear. A car window ventilator can be a smart investment, as well, circulating the air in your Volvo's cabin and keeping it cool.
So whatever you do to keep cool this summer, remember to head to our Seattle Volvo dealership to make sure your Volvo model doesn't develop a sudden case of heat stroke. An ounce of prevention is worth a pound of cure.