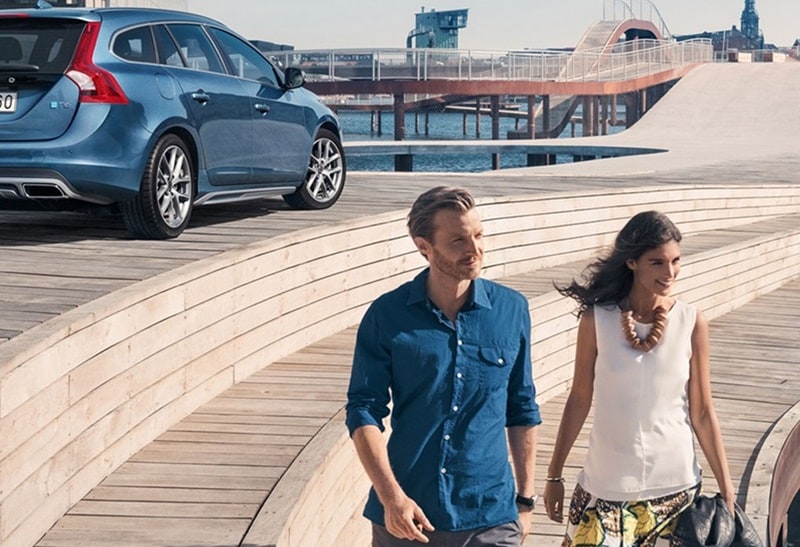 Volvo Cars Seattle's Overseas Delivery Program gives you the best pricing available on a new Volvo, plus a European trip that includes two FREE round trip airline tickets. Now that's a deal!
Get a car built to your specifications or select one from a stock of vehicles, then arrange to pick up your car in Sweden. You'll get a complimentary night's stay in a first class hotel in Gothenberg, a tour of the facility, and the keys to your new Volvo.
Take your new Volvo on a trip in Europe, then just leave it at any one of a number of designated ports, fly home and wait for your Volvo to arrive.
This is an offer that is "not too good to be true," but truly a great offer. Volvo Cars Seattle is one of the leaders among Volvo dealers in the country in European Delivery sales. We have sales associates who know the program inside and out, so call us today to find out how soon you can be traveling to Europe to pick up your new Volvo.
The overseas delivery program is just that - it's a way for Volvo buyers to order their vehicle here at Volvo Cars Seattle and fly to the Factory Delivery Center in Gothenburg, Sweden to pick it up. Whether you're from Seattle, Bremerton, Port Orchard, and Bainbridge Island or anywhere else in the State (or outside the State, for that matter), we can send you and a friend to Sweden to pick up the car of your dreams.
There are four different programs under which you can take European delivery. Most customers can utilize the Tourist Program, while Expatriates, Diplomats, and members of the Military stationed abroad can use the other programs.
In a nutshell, you'll travel to Sweden (or another European country of your choice - ask for more details about this) with airfare included, stay overnight on Volvo's dime, pick up your Volvo SUV or car at the Factory Delivery Center in Gothenburg, eat lunch, and stay in Europe for up to 6 months. Volvo will fly you home (also included), ship your car back to the US and import it through customs (included), and truck it to Volvo Cars Seattle where we'll clean it up and help you license it.
Did you know that a selection of the most popular Volvo models are available for delivery within as little as 30-45 days? That's right - you could find yourself alongside the brand new Volvo of your dreams in Gothenburg, Sweden in four to six weeks! Please contact us or using our Contact Us form to get complete details. The inventory goes fast! Don't delay.
Delivery from other Countries
In addition to complimentary delivery at the Factory Delivery Center in Goteborg, Sweden, we offer delivery with a minor surcharge to the following countries:
Austria
Belgium
Denmark
Finland
France
Germany
Italy
Portugal
Spain
Switzerland
The Netherlands
United Kingdom
Make sure to inquire with our sales team, before you order, as to the status and charge associated with European Delivery outside of Goteborg.
So, start planning your vacation - but don't worry about getting a rental car! You'll be able to use your new Volvo while you're on holiday, and for years to come after you return home.
Next step?  Contact us to set up an appointment to build the Volvo of your dreams - we'll take it from there!